Five growing careers in the media industry
---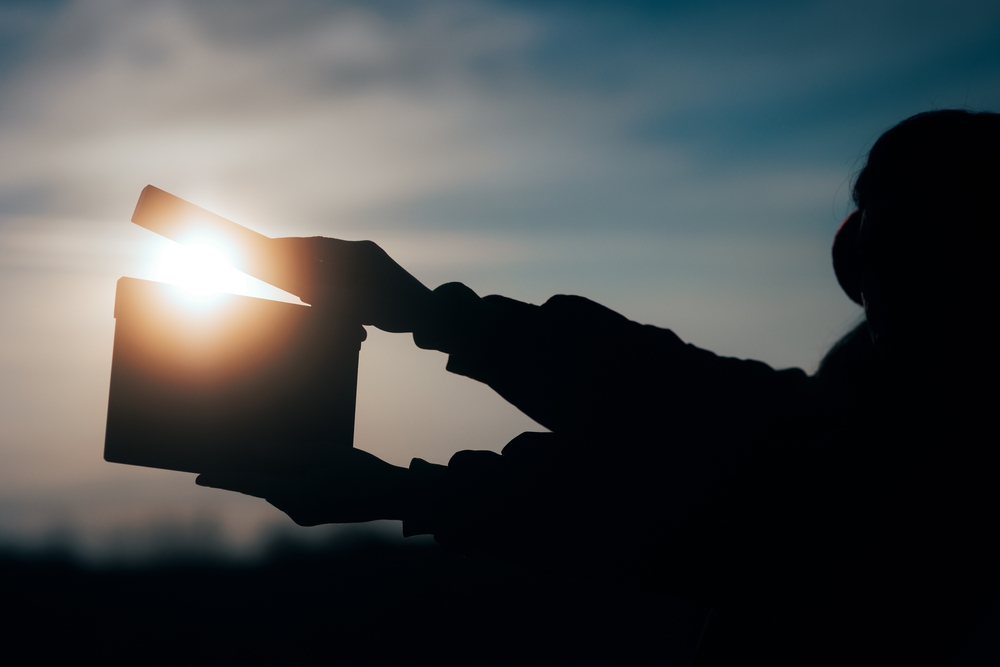 Abu Dhabi is an exciting, world-wide hub for the media industry.
Over the last few years, we've seen more and more media companies move to the UAE capital and reap the benefits of its globally central location, amazing facilities, state-of-the-art infrastructure and vibrant creative community.
There's no denying that the media industry is changing and developing at a rapid rate, and these days people with all kinds of varied skills are able to forge successful careers within the sector.
So, to help you forge a career in this promising and thrilling area, here's a selection of some of the fastest-growing media roles that you might want to consider.
Finding a job in the entertainment and media industry
Working in entertainment and media can be incredibly fulfilling and interesting, and so naturally it is a very competitive career sector that many people want to pursue.
For this reason, some choose to obtain a relevant media qualification to help them stand out from other candidates, and make entering this thriving industry a little bit easier.
Here in the UAE, numerous universities offer media-related undergraduate degrees and postgraduate courses. However, several other degrees are also applicable to media and entertainment. For instance, IT and data analysis experts are highly sort-after by media brands, and so it's always a good idea to think about whether you have any transferable skills before retraining from scratch.
In addition, gathering work experience is invaluable for your CV, and especially if you don't have a degree. Although you may receive little to no pay for your internship, work experience is a brilliant opportunity to gain hands-on experience, develop new skills, and learn from those who are actually doing the job you aspire to have.
Just as important is the fact that the media industry is built on collaborations and connections. Particularly when you first start out in your career, networking and making points of contact within the different fields that interest you is absolutely crucial.
Indeed, twofour54 provides ample networking events and opportunities for both media companies and freelancers. We strive to boost the local market by connecting those who are looking to hire freelancers, with professionals from within our ever-growing network of independent creative talents.
Highest paying jobs in media
The highest paying jobs in entertainment and media reflect which professions are perceived to add the most value to businesses.
In 2021, the top earning roles in media were:
Content strategist
Client director
Communications director
Account director
Social media specialist
Senior producer
Digital marketing specialist
Public relations specialist
Content strategist
Art director
However, as mentioned above, the media landscape is ever changing and so soon the list of most profitable job titles may well look vastly different.
The top 5 growing jobs in the media industry
Whether you want to land a well-paid job, develop a successful freelance career or launch a business in the media industry, you first need to study the sector's burgeoning careers and growth areas.
Experts predict that the following five jobs are each set to experience a boom in demand over the next few years.
Graphic Designer
Thanks to the current trend for digital advertising, the need for graphic designers has rocketed. As platforms such as Instagram, YouTube and TikTok continue to grow in popularity, more and more companies are looking to employ graphic designers who can help them get their message and story across through digital means.
Graphic designers are also valuable assets in digital publishing companies (those who create online books and magazines) and in motion graphics (for instance GIFS and app creation).
Social Media Manager
Global forecasts anticipate that the number of social media managers is set to more than double over the next four years.
This role is suited to people from all kinds of backgrounds, including freelancers who are skilled in advertising, marketing and analytics.
Video Editor
Previously, video editors worked predominantly in the film and television industries. But, due to today's love for online content, videographers are now needed in a vast array of different businesses.
Companies and organisations who are looking to engage their audience through visual and auditory means are increasingly turning to freelance video editors for help, and those who can edit content to suit a range of media forms are favoured particularly highly.
Content Manager
A content manager curates and maintains a company's brand and image across all its online platforms.
The way that a brand presents itself can make or break a business, and so competent content managers are now able to carve very profitable careers.
Individuals with a creative, marketing or advertising background tend to flourish in this role.
Public Relations Specialist
A public relations specialist works to maintain a company's reputation, and therefore excellent networking, marketing, creative and interpersonal skills are essential.
As companies across the globe increase their online presence, they leave themselves more vulnerable to negative press and public backlash. Therefore, public relations specialists are arguably more needed now than ever before.
These roles are generally very busy, high-pressured and involve multiple responsibilities. However, in return for their hard work, these specialists are rewarded very well financially, and the potential for growth and career development within this area is enormous.
As you can see, the multi-faceted nature of media means that there's a growing need for freelancers who specialise in all kinds of different skills, whether it be videography, marketing, graphic design or content creation.
Twofour54 can help you explore freelance vacancies within the UAE's media industry, and connect and collaborate with other media professionals who can help you bring your ideas and goals to life.
Forging a reliable and supportive network early on in your career, or whilst developing your business, can be transformational and exceptionally beneficial.
Our new home at Yas Creative Hub is the ideal place to form such a network, and its modern and innovatively designed layout allows you to interact, work alongside and exchange ideas with other freelancers and media business start-ups.
Forward-thinking, creative and entrepreneurial, you can find out more about setting up a business or as a freelancer with twofour54 by visiting our website.