A guide to trade name registration in Abu Dhabi
---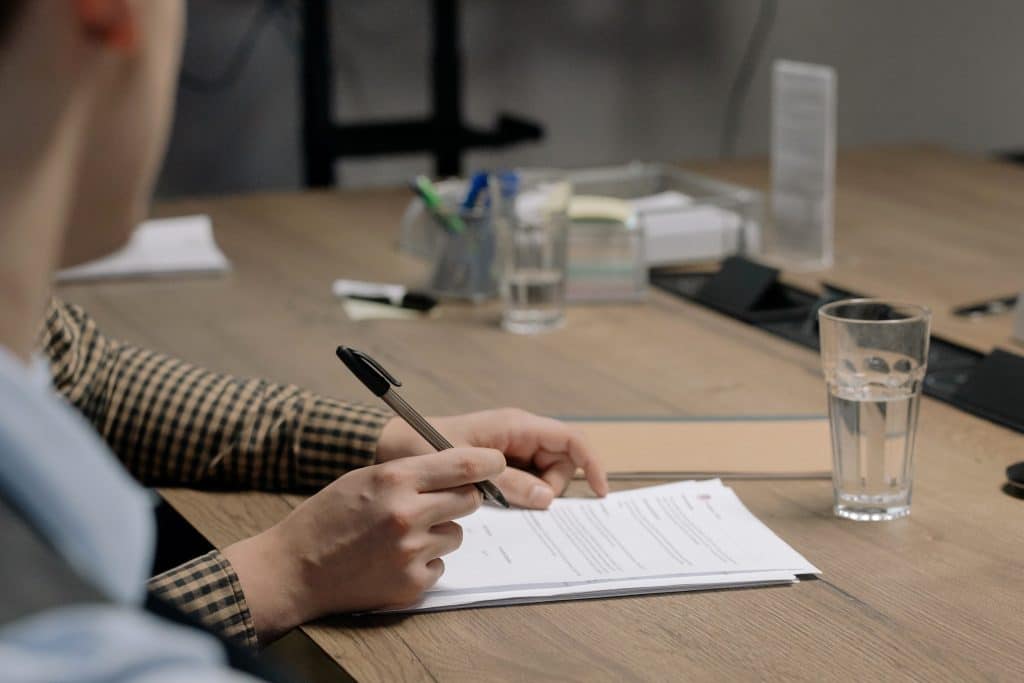 There are many things to consider when setting up a business. Along with deciding on your unique selling points, pricing strategy and location, settling on a trade name for your company and making it official is one of the most important first steps.
Below, we explore all you all need to know about this important stage in the business set-up journey.
What is an example of a trade name?
A trade name distinguishes one business from another, and reflects the nature of each company. It is the name that the public associates with your business, and it acts as a way of identifying your brand and setting it apart from other enterprises. It is therefore crucial that your trade name reflects your offering and ethos effectively.
It's also worth remembering that a company's trade name can sometimes be different from its 'legal business name'. For instance, the legal business name of the American superstore Walmart, is 'Wal-Mart Inc', however its trade name is simply 'Walmart'. Walmart is the shorter and catchier version of its legal title, and it's the one used across all its advertising and marketing materials.
How can I reserve a trade name in UAE?
In Abu Dhabi, trade names can be reserved and registered through the local department of economic development. The Tawasol team at twofour54 can guide you through the process of doing this.
Every trade name must also fulfill the following criteria:
The name must be followed by the business structure acronym (legal form of the company). For example: LLC, FZ LLC, EST, PJSC or PrJSC.
It must not violate the public morals or the public order of the country.
It must be compatible with the required type of activity and the legal status of the company or business entity.
It must not contain the names of any religion, or governing authority, nor names or logos of any external bodies
It must not have been previously registered.
How do I check if my trade name is already registered?
You can conduct a trade name search of all the businesses registered in Abu Dhabi via the TAMM website or app. This tool will also inform you what documents and fees are required.
During the trade license application process, the Tawasol team will also advise you on whether your proposed trade name is likely to be approved, and whether it is the same or similar to any other names that are already registered within any of the UAE's economic development departments.
Finally, it is vital to note that your trade name cannot include the words 'Abu Dhabi' or 'United Arab Emirates'. You must not give the impression (whether intentionally or not) that your business is connected with the government, or a government authority, in any way.
What trade license activities are covered by the Media Zone Authority – Abu Dhabi?
To boost the local economy and encourage entrepreneurship, twofour54 is proud to offer trade licenses for businesses in 57 different media, entertainment and gaming categories. Spanning everything from pre-production, production and post-production, to PR, marketing, creative design and gaming, twofour54 can help you get your trade license and legally carry out a wide range of profitable and many sought-after activities within the UAE capital.
Over the last few years, twofour54 has also greatly expanded its choice of gaming and esports categories. In fact, we're thrilled to reveal that twofour54 was the first free zone in the region to offer a dedicated esports license for businesses and freelancers. Today, professionals and entrepreneurs in fields as diverse and up-and-coming as game development, esports, virtual and augmented reality, animation and web and app development can set up a business in Abu Dhabi more efficiently and smoothly than ever before.
To find out more about trade name registration and setting up a company in Abu Dhabi with the help of twofour54, please visit our business setup page.